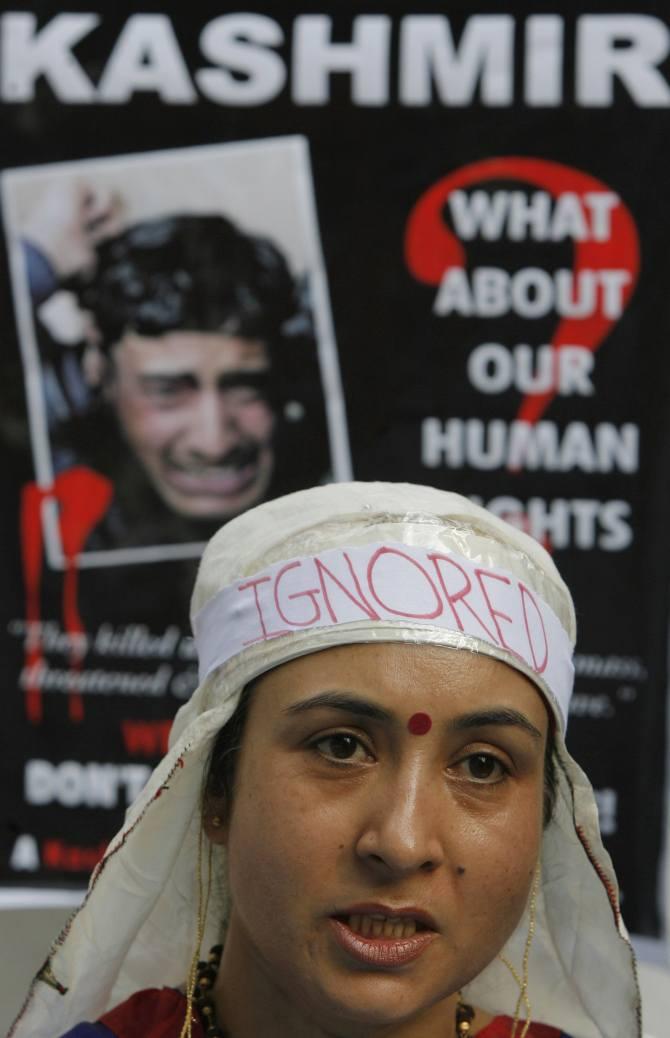 'Treating our ethnic cleansing with budgetary measures and financial doles is – one, not a prudent solution and second, an insult to our cause. Please understand the gravity of the situation. Our exodus is just a symptom of the malaise that has affected the valley. We would prefer to stay in exile than being sent back to be slaughtered again in a few decades. Please treat the disease and not the symptoms,' writes Lalit Koul 'Sharnarthee'.
Dear Mr Prime Minister
Vande Mataram!!
On this World Refugee Day, I am writing to you as a refugee in my own country.
Yes, it is paradoxical!
You might ask, how can I be a refugee in my own country? But that is the reality! That is what we are -- refugees in our own country -- 700,000 of us Kashmiri Hindus. In exile for last 24 years and still counting. Still longing for our homeland, Kashmir.
Even though the rest of India has graciously embraced us and given us refuge and opportunities, we still feel homeless because our roots are still in our homeland Kashmir. We are wingless pigeons, who have all the desire to fly back to their nests but can't.
Mr Prime Minister, I have followed you and your speeches very closely during the just concluded elections. I, like millions of other Indians, reposed my faith in you and vowed to work with you and under your leadership to reclaim our nation and take it to newer heights.
During your election campaigning, you promised that you will work for the return and rehabilitation of we Kashmiri Hindus back in our homeland Kashmir. President Pranab Mukherjee also highlighted this as one of your administration's top priority in his address to joint session of Parliament.
Recent media reports and statements from the home and finance ministries also indicate that you have set the ball rolling on this subject and are considering some proposals. And that is very laudable because yours is the first government since our exodus that has made our return and rehabilitation a priority initiative. Thank you.
Having said that, I am getting very concerned about the proposals that are apparently being reviewed and pursued. Based on what I have heard and read in the media, your government is considering some economic and jobs package for us Kashmiri Hindus that in your opinion will facilitate our return and rehabilitation in our homeland Kashmir.
Frankly speaking, if that is what your proposed plan of action is, it is nothing but old wine in a new bottle. It is an old tactic that has been tried and has failed miserably.